Accommodations
Explore the amenities available to you at the Klickitat River Inn.  Here you may view the available room accommodations and property features that you can enjoy when you book with us.  We are constantly upgrading what we offer here and look forward to providing you what you need for a comfortable stay with us.
Klickitat River Inn is a single property with a Main House and 4 Studio Apartment Suites (separate building). Our quant little piece of paradise is located directly on the Klickitat River so you can stay and lavish in the luxury of the country! If you are interested in taking advantage of all the activities, we are the perfect landing pad for you  
Guests staying in our Suites share an outdoor patio with those staying in the other suites onsite, with direct river access! Parking on the property is first come first serve. There is plenty of space to store any additional items, such as a boat, motorcycle, or kayaks. We provide firewood bundles onsite for a small fee, but you are welcome to bring your own! Except during County wide Burn Ban May – Sept.
This place is truly magical and is the PERFECT staycation / vacation getaway! There is big country but little cell reception so please plan accordingly. No fear though, we have Wi-Fi available on the property if you want to look up some fun activities, places to go or send out a few emails!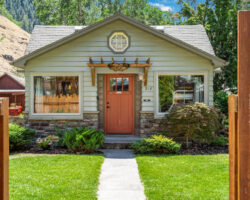 average price $250.00 per night
Soak up the best views of the river while relaxing in luxury. This space is a 2 bedroom/1 bath house with a queen, a full and 2 twin beds. (Can sleep 2 to 6 people)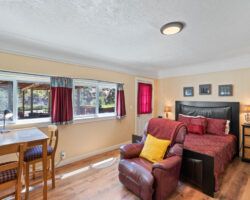 average price $169.00 per night
Unwind and Indulge in Rustic Relaxation in our cozy downstairs Suite #1! This is a Studio Apartment with full kitchen and a queen bed (sleep up to 2 people).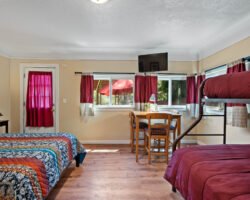 average price $169.00 per night
Create memories on the Klickitat River   in our accommodating Suite #2!  This is a 1 bedroom/1 bath suite with 2 Full beds and 1 Twin bed (comfortably sleeps 3 and up to 5 people).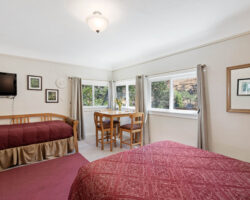 average price $169.00 per night
Relish in the natural beauty of the Klickitat River in our deluxe Suite #3! This is a studio apartment with a Queen bed and twin (sleeps up to 3 people comfortably)
average price $169.00 per night
Enjoy the simplicity of the Klickitat River with great views in our intimate suite fitted with the essentials for a low key stay!