About Us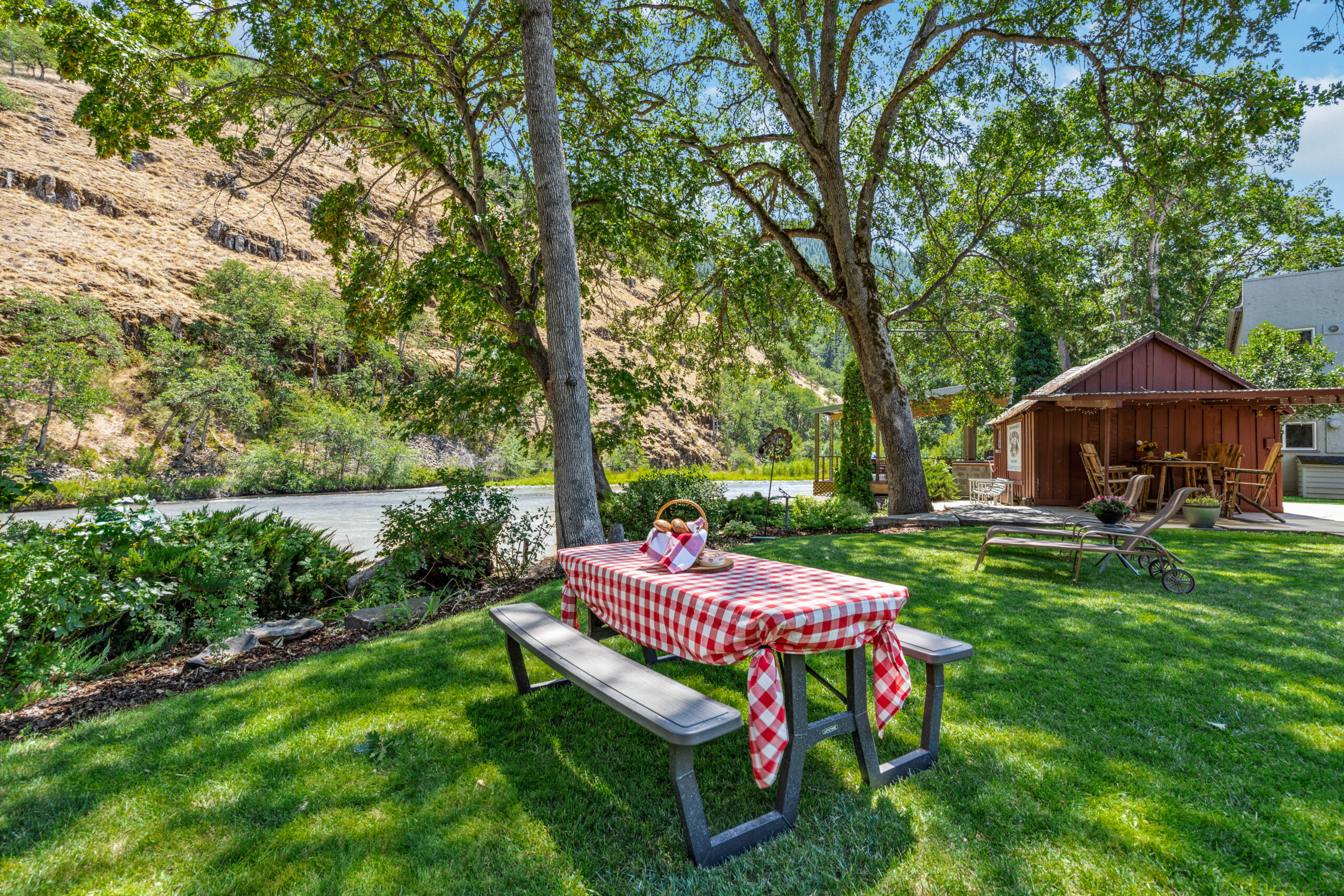 ---
Nestled on the banks of a beautiful stretch of the river in a remote little country logging town, Klickitat River Inn is the perfect getaway destination for anyone looking to for a wide variety of things to do and places to explore while still having all the comforts of home. in their a centrally located accommodation in the Columbia River Gorge and enjoy the iconic views of the PNW. Staying at the inn is truly a one of a kind lodging experience! The Inn has 5 different accommodations, each with a uniquely special personality. We offer the roomy yet cozy Main House and 4 Studio Apartment Suites with Full Kitchens, bathrooms and all the comforts of home you may need during your stay..
The property has an enchanting yard and patio areas that soak up great shade for those hot days, direct access to the river and lush greenery that enhance the amazing water views. Plus our new addition, the large outdoor living area and covered deck sitting right on top of the river! You can get lost for hours just lounging out there listening to the river and watching the wildlife come down the canyon walls!
We are dedicated to the guest experience and aim to deliver a one-of-a-kind vacation lodging experience that will have you ready to book your next stay before you check-out!
---